Ranvoo Launches KooKit – A Snap-On Phone Cooler And Wireless Charger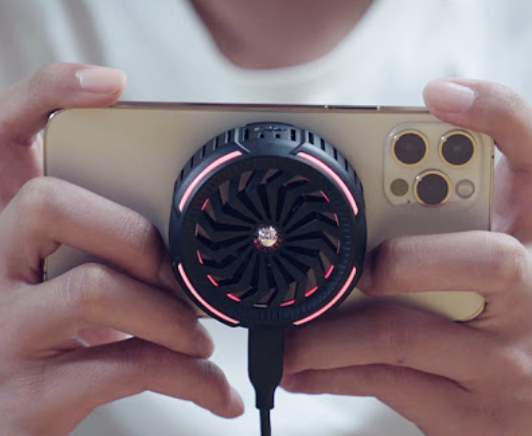 Providers of innovative mobile phone accessories, Ranvoo, announces the launch of KooKit, an all-in-one phone cooler and wireless charger to offer long-lasting, optimal functionality
Ranvoo has delivered an amazing blend of long-lasting phone usage and optimal performance with the launch of KooKit. The product has been described as a breakthrough MagSafe accessory designed to keep the gadget cool while wirelessly charging it. KooKit, which is currently available on Kickstarter, has been enjoyed rave reviews, surpassing the $5,000 goal.
The global smart mobile device market has exploded in recent times, worth several billions of dollars as more products emerge to meet the diverse needs of users. In a related development, several mobile phone accessories have emerged to help users get the best from their gadgets. However, no product seems to have addressed one of the major challenges of consumers – battery life and overheating. Consequently, the Ranvoo team is introducing their all-inclusive charging and cooling solution, KooKit.
KooKit is designed to help different categories of phone users, especially gamers, vloggers, and other persons that spend a lot of time on their device to achieve long-lasting optimum gaming, video calling, and streaming experience. The tool is designed to tweak between battery life and functionality to deliver nonstop fun at the highest performance level.
KooKit is portable, stylish, and versatile as it can be used as a phone stand to free the hands when video calling. It is designed to cool the device to 8°C (46°F) within five minutes, deploying a dual-refrigeration technology of fan and TEC cooling to achieve higher heat dissipation efficiency. It also helps to detect and prevent overheating, ultimately helping to elongate the lifespan of the device. KooKit is carefully designed to be compatible with different phone models and brands.
For more information about KooKit and how to own a piece of the amazing cooling and charging solution, please visit Kickstarter.
About Ranvoo
Ranvoo is a professional brand assembling research and development, design, and sales together to provide premium quality products for mobile phone protection. Founded in 2014, the company is composed of an experienced-creative R&D team, an expert-designed team, and a professional procurement team, all coming together to deliver the most fashionable and most practical 3C digital products to customers.
Media Contact
Company Name: Ranvoo Team
Contact Person: Eddie
Email: Send Email
Country: United States
Website: https://www.kickstarter.com/projects/813149337/kookit-magsafe-phone-booster-for-a-game-changing-experience?ref=discovery&term=kookit