Introducing Brilliant, a company that buys and sells used equipment

Brilliant, the popular decommissioning assistance provider has emerged as the market leader with its stellar performance over 30 years. The company claims the top spot owing to its detail-oriented, responsible & environmentally friendly services to its customers. Brilliant provides solutions for new surplus & used electrical & HVAC equipment. The services focus on Electrical distributors, contractors & property managers, demolition contractors, and other businesses that sell and buy used electrical equipment. Brilliant serves its benefits at large by the time-saving options it provides.
Brilliant has made selling salvage and scrap equipment the easiest with its full range of services including dismantling and recycling for all types of power generation, electrical switchgear, circuit breakers, motor controls, and more. Brilliant buys and sells used electrical equipment of all major brands, some of which are names like Kohler, Siemens, General Electric, Scheider Electric, etc. One can get quotes from its website and choose the best option available with the help of just a click.
"Brilliant understands the hassle typically involved with selling surplus equipment & the logistics involved. Hassle-free transactions on new surplus, change orders, used & decommissioned equipment is what we do. For 25 years our team has been making the selling of circuit breakers, switchgear, motor control, generators and data center equipment a breeze", said Nicholas Yaws from Brilliant.
Data center decommissioning is a major service provided by Brilliant. It has coupled with certified partners to make itself a one-stop-shop for data center decommissioning. "When decommissioning a data center, colocation, enterprise, cloud infrastructure, server farm, or cloud provider there are many things to take into account, and our team of professionals do that perfectly", continued Nicholas Yaws.
"For 25 years our team has been making the selling of circuit breakers, switchgear, motor control, generators, and data center equipment a breeze. We know the surplus equipment buying and selling business in and out. We have our own logistics department, which reduces the hassle on-road as well", added Nicholas.
Brilliant has a total of nine offices in North Carolina, South Carolina, and Virginia, and it covers most of the areas of the mentioned states. The offices in North Carolina are in Raleigh, Charlotte, and Winston Salem. In South Carolina, it marks its presence in Columbia and Greenville. In Virginia, its office locations are Roanoke, Richmond, Norfolk, and Washington D.C.
Brilliant has become the top choice of property managers, demolition, electrical and mechanical contractors, owing to its expert equipment removal services. Brilliant Equipment Services serves North Carolina, South Carolina, and Virginia at the present moment and provides equipment buying, removal, and relocation services for every industry.
Brilliant has a huge network of dealers with extensive inventory making it a dominant supplier of both new & reconditioned (used) equipment in the USA. Brilliant can provide temporary power distribution & transformers for events or response efforts to natural disasters.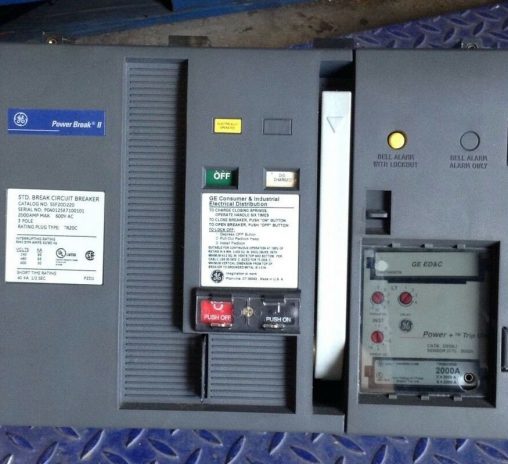 To learn more, use the media contact outlets below.
Media Contact
Company Name: Brilliant Equipment Services LLC
Contact Person: Nicholas Yaws
Email: Send Email
City: Mint Hill
State: NC 28227
Country: United States
Website: https://brilliantelec.com/