Experience redefined Business Class Flight with TravelGuzs Insider Airfares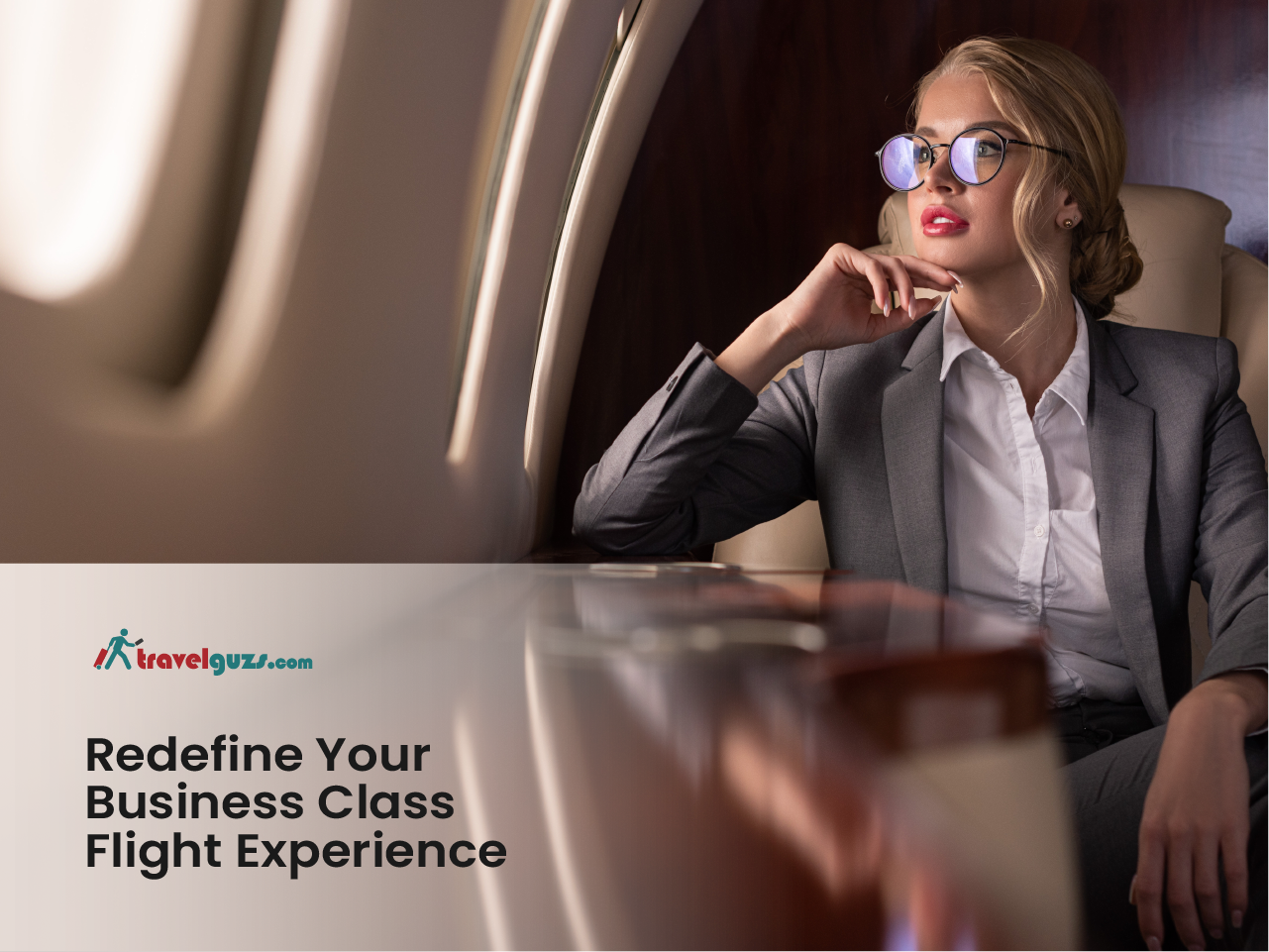 TravelGuzs, the premier online travel booking agency, offers a vast range of options available for your complete trip from booking affordable Business Class Flights to finding Luxury Rental Villas. TravelGuzs also gives the advantage of online booking technology, pushing convenience to a whole new level.
Travel cost-effectively and effortlessly with TravelGuzs Insider Flight Deals ( Privately Negotiated Airfares), Passengers flying from the United States only can get these deals. It is possible to get round trip business class tickets for as low as $2,171. TravelGuzs offers equally lucrative discounts on Economy tickets as well.
There are attractive offers in Business and Economy Class Fares to various destinations like Athens, Milan, Dubai, Mumbai, Delhi, Maldives, Seychelles, and Mauritius. These offers help in saving a considerable amount on Airfares while letting the passenger travel in ultimate luxury at the same time. With TravelGuzs Business Class Deals you don't need to spend hours comparing flight prices. Save time and get the best value travel option. For travelers that consider flying to Europe, Asia, Africa there's no time like today to plan a trip. Here is a sample list of the Destinations and the best business class flight deals.
Newark to Athens – $2,578
Houston to Cairo – $2,171
Round Trip Business Class Airfares from New York to the Maldives for $2,769, Dallas to Nairobi at $2,725, and Miami to Mumbai at $2,325.
Along with the above-mentioned cities, there are also cheap business class flights by TravelGuzs to other leading destinations like Delhi, Bangalore, Chennai, Jakarta, Hong Kong, Johannesburg, Sydney, Auckland. Etc. Grab the seat to your favorite destination and redefine your business class flight experience.
Visit Athens, the Greek capital, a city with history to spare, or Experience the World's Fashion Capital, Milan, Which also features the Wealth of Interesting Museums. Take a flight to the Pearl of the Middle East. Dubai to Witness the Historic Sights, Futuristic Architecture, and the ongoing Mega Event of "Expo 2020 Dubai". TravelGuzs is also the Authorized Travel Agency for Dubai Stopover Program.
"Travelers are looking for great in-flight experiences at affordable prices," said Hamid Lakhani, CEO of TravelGuzs. "We at TravelGuzs successfully provide a service that is convenient and affordable with the help of advances in technology. This is how we fulfill the customers' requirements and aspirations by simply anticipating their demands", he added.
These special Airfares are available for a limited period. Passengers looking to travel to any of the mentioned destinations in the recent future should immediately make bookings via TravelGuzs to avail of excellent deals and discounts on Airfares.
Travelers can find and book their perfect trip on the TravelGuzs website or by calling one of the Expert Travel advisors at 1-866-723-9393.
Booking your Business Class TravelGuzs flights using an affordable ticket, can transverse and persuade your itinerary from a regular one into an extraordinary travel experience.
About TravelGuzs Inc.
TravelGuzs is a reputed & leading Travel Management Company based in the US and India, currently in the process of expanding the reach of services to companies globally. They are associating with these partners to provide all kinds of travel needs, be it air, hotels, car, insurance, holiday packages, or cruises. This is being accomplished with the strength of more than 12 travel arrangers on payroll, most of them IATA certified with a minimum of 15 years of experience. Having worked on more than a million travel itineraries over the past decade, TravelGuzs is a rising star.
Media Contact
Company Name: Travel Guzs Inc.
Contact Person: Hamid Lakhani – President/Founder
Email: Send Email
Country: United States
Website: https://www.travelguzs.com/