Motivational Speaker and Bestselling Author Releases Guidebook for Winning the War Against College Debt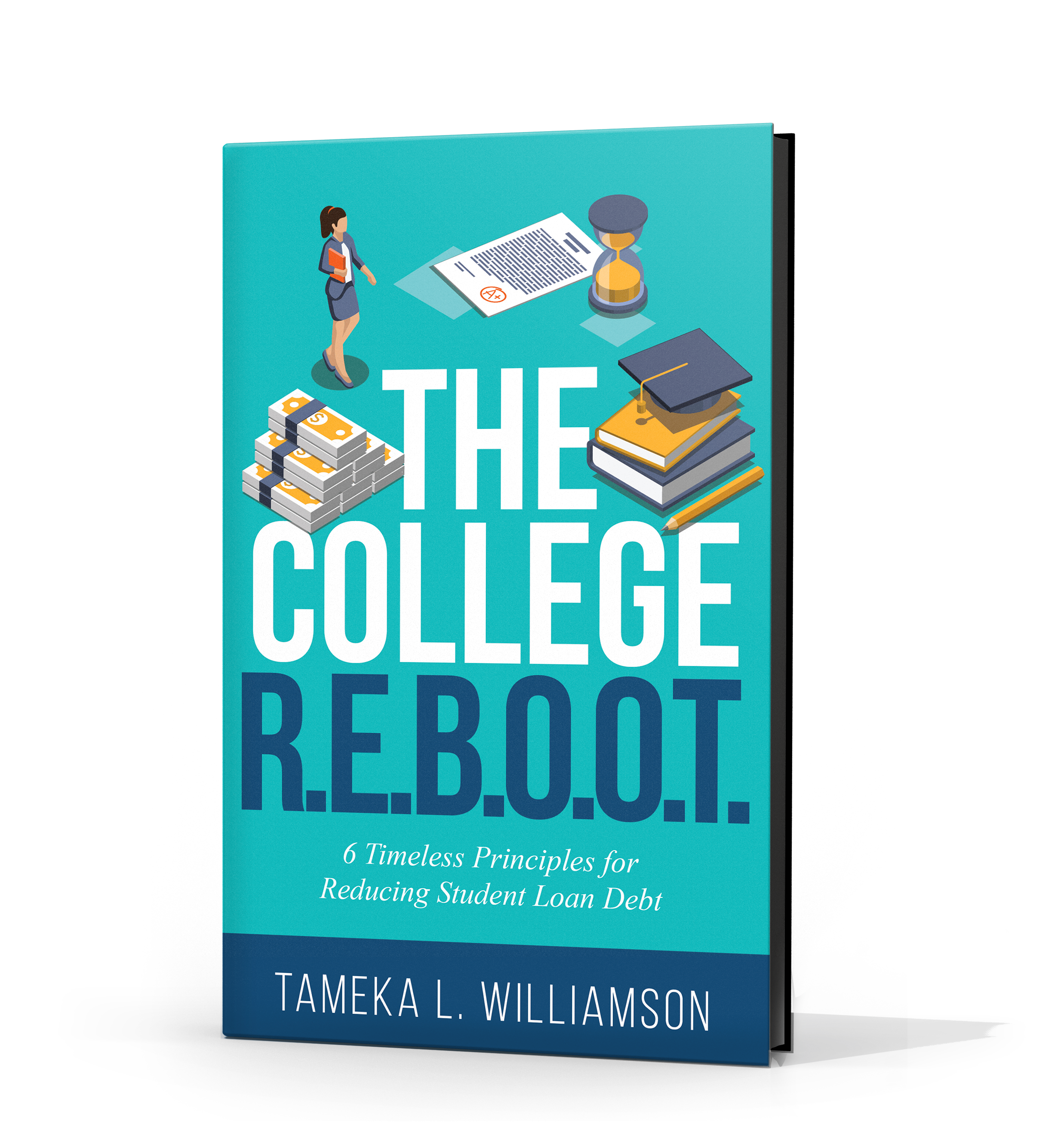 Every year, millions of post-secondary hopefuls vie for enrollment at the nation's top academic institutions. But as those would-be students and their parents know all too well, gaining admittance is a small part of the battle: the bigger hurdle can often be how to pay for it. To shatter previous ways of approaching post-secondary funding, Tameka L. Williamson has released The College R.E.B.O.O.T.: Principles to Reset Our Minds on Reducing Student Loan Debt.
ATLANTA, GA – February 24, 2022 – In The College R.E.B.O.O.T., bestselling author and motivational speaker Tameka L. Williamson provides aspiring college students and their parents with a practical formula for transforming their mindset and consciousness regarding how they do, view, and approach college. This motivational how-to guide is a must read for everyone attempting to "kill the college game and win."
"Get busy today and choose to start now. How you move forward will impact your child's mental capacity, financial profile, confidence level, and so much more. Teach and show them the way, then empower them to lead," says Williamson.
The topics covered in The College R.E.B.O.O.T., such as reexamining your motives and goals; outlining your steps forward; and tracking, monitoring, and controlling the journey will show students and parents how to reset their minds on what they knew about college, retrain and gain an understanding of the new game to connect with winning strategies, then reboot and restart with renewed hope about what they now know that can be applied in today's environment. Seasoned with inspiring examples of Williamson's clients and their riveting success stories and blended with the author's unique brand of telling it how it is, this valuable guidebook will compel readers to develop a clear vision of their destination—reducing student loan debt—and pursue it.
The College R.E.B.O.O.T. equips readers with a tried-and-true process that will pay off. "When you have the confidence and training, there is no stopping you from accomplishing your goals."
Tameka L. Williamson is a passionate and dedicated motivational speaker, coach, and executive leadership strategist. She is the multi-award-winning and bestselling author of Parents, Send Your Child to College for Free; Getting A Full Ride; and A Road to Success: The College Planning and Preparatory Guide as well as a contributor to two influential faith-based and educational collaborations. She has been featured in Forbes, Huffington Post, The Examiner, and Lifetime Moms, among many other respected publications.
Published by Publish Your Gift®, The College R.E.B.O.O.T.: Principles to Reset Our Minds on Reducing Student Loan Debtis now available for purchase at www.tamekawilliamson.com.
Media Contact
Company Name: Purposely Created Publishing Group
Contact Person: Shani McIlwain
Email: Send Email
Phone: (888) 949-6228
Country: United States
Website: www.publishyourgift.com