"Famously Wrecked" an Eye Opening and Rare NFT Celebrity Mugshot Collection Announced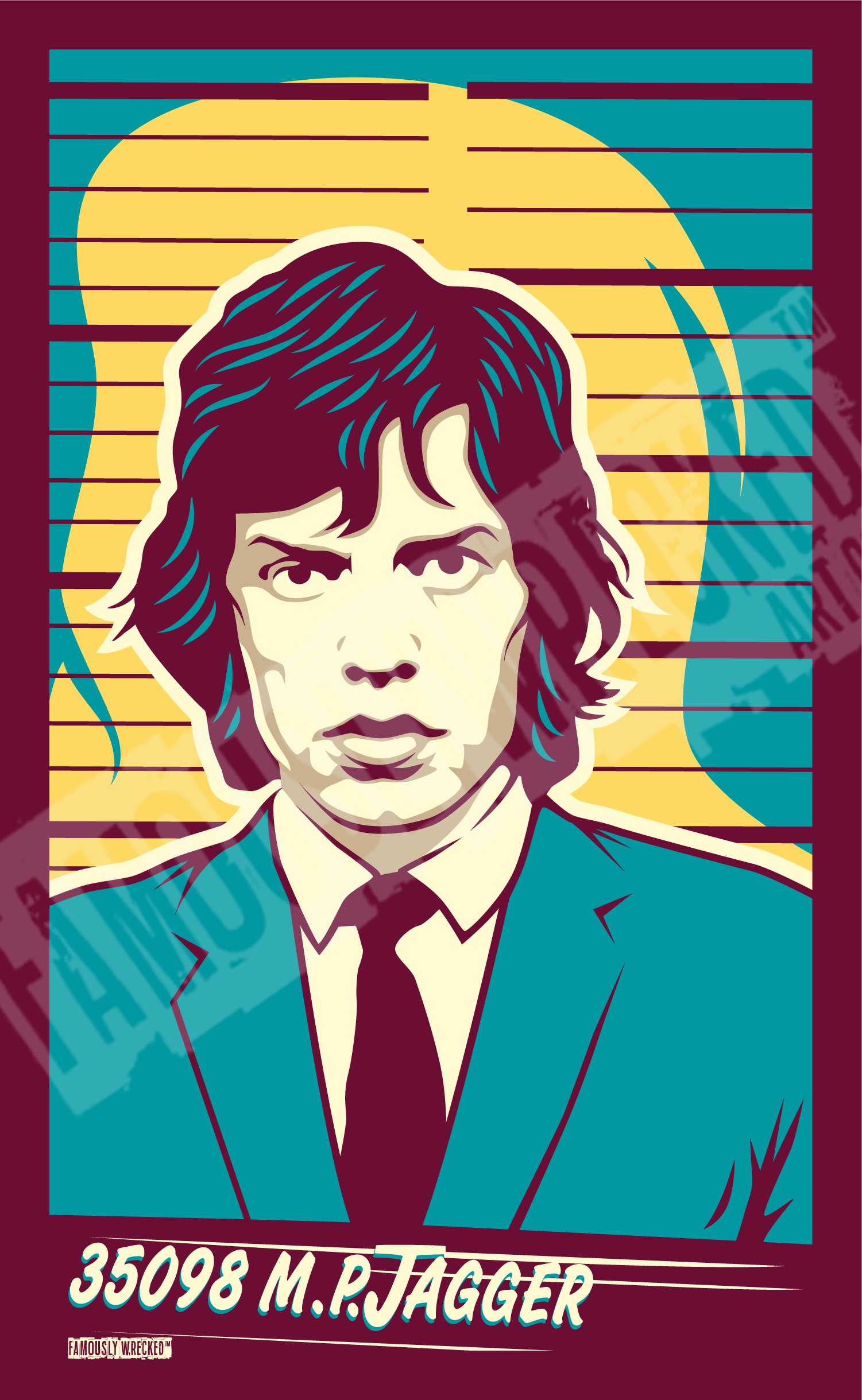 Shocking, humorous and even educational, the "Famously Wrecked" NFT collection of celebrities Behaving badly is nearly certain to be a subject of intense interest.
February 24, 2022 – Many call NFTs the new Bitcoin, with increasing NFT sales leading to skyrocketing profits. A more apt comparison could be between NFTs and collectible art updated by the latest technology and creatively brought into the digital space. In exciting news, Veritas Mul=media and Unique NFTs Club recently announced the upcoming digital artwork series "Famously Wrecked". This ground- breaking NFT collection is now available on crypto.com. It fuses interest in some of the darker missteps of A-list celebrities then and now, delivered in a fun and educational way. The care put into the selection of celebrities, along with the NFT art, is impressive and clear. In the project's mission statement, they outline its vision to accurately and creatively represent this intriguing aspect of popular culture by way of original and transformative artwork, while celebrating First Amendment rights, and appealing to the public interest in general.
The mission of the collection is to turn a negative (celebrity bad behavior) into a positive and keep younger generations on track toward a stronger, healthier, and more successful life. With that, a portion of the proceeds from sales will be donated to behavioral reform support. An area that sorely needs funding and can truly change lives.
"We couldn't be more excited about this project," commented a spokesperson from Veritas Mul=media. "These cutting-edge pop culture NFT's will go a long way in suppor3ng behavioral reform organiza3ons [with a hint of irony] and celebrity culture that is so much a part of our history."
Famously Wrecked is a limited collection of rare celebrity mugshots (public domain police booking photos) with unique attributes and eye-opening transformative artwork. The collection totals eight- four NFTs, with sixteen sets for auction, sixty-six for the marketplace, and two available for an airdrop.
The collection contains an expertly-selected blend of modern and historic celebrities such as Kiefer Sutherland, Jay-Z, Charlie Sheen, Bill Gates, Snoop Dogg, Nicolas Cage, Prince, Kobe Bryant, Al Capone, Norma Jeane, MLK, Hugh Grant, John Go_, Jim Morrison, and even the legendary Frank Sinatra. Hollywood, Old Hollywood, sports stars, rock stars, mobsters and political leaders are all featured. For more information and to view the Collection, be sure to visit famouslywrecked.com.
About Famously Wrecked Art Co.
Famously Wrecked Art Co. is a digital artwork and NFT division of Veritas Multimedia, celebrating celebrity bad behavior with unique, transformative, and First Amendment approved digital artwork.
About Unique NFTs Club
Unique NFTs Club is a digital artwork and NFT team, helping bring rare NFT's to the marketplace.
Media Contact
Company Name: Famously Wrecked
Email: Send Email
City: Los Angeles
State: CA
Country: United States
Website: https://famouslywrecked.com