Wolman Disease Market Insights, Epidemiology, Outlook and Report 2032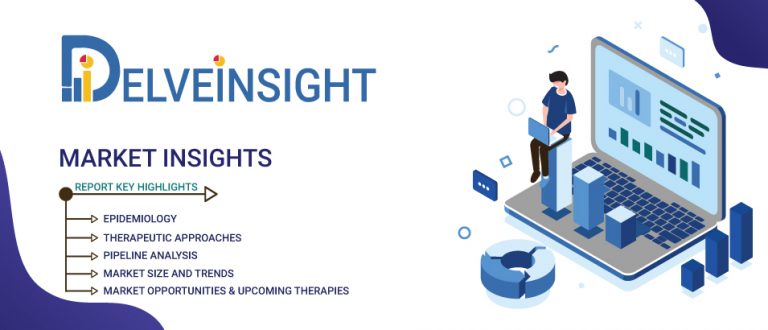 DelveInsight added a report on the "Wolman Disease Market". It covers an overview, its causes, signs and symptoms, and therapies. Major players are involved in developing therapies for Wolman Disease. The launch of emerging therapies will significantly impact the Wolman Disease market.
Wolman Disease Overview
Wolman disease is a type of lysosomal acid lipase (LAL) deficiency inherited as an autosomal recessive trait resulting in the deposition of fats in multiple organs. It is the most severe expression of LAL deficiency.
Some of the key highlights of the Wolman Disease Market Report
Wolman disease is an extremely rare disorder that affects males and females in equal numbers.
Wolman is estimated to occur at a rate of less than 1/100,000 newborns in the US.
As an autosomal recessive disease, it occurs in higher frequencies in populations where consanguinity is common.
Wolman Disease companies included such as Alexion Pharmaceuticals, and several others.
Wolman Disease therapies included such as Kanuma, and several others.
Download Sample Report @ Wolman Disease Market Share
Wolman Disease Symptoms
The symptoms of Wolman disease usually become apparent shortly after birth, during the first few weeks of life. Affected infants may develop bloating or swelling of the stomach (abdominal distention) and may have significant enlargement of the liver and spleen (hepatosplenomegaly). Scarring (fibrosis) of the liver may also occur. In some cases, fluid may accumulate in the abdominal cavity (ascites).
Wolman Disease Cause
Wolman disease is caused by mutations in the lysosomal acid lipase (LIPA) gene. This enzyme is essential for metabolizing certain fats in the body, without proper levels of this enzyme, these fats abnormally accumulate in and damage various tissues and organs of the body. Mutations in the LIPA gene that cause Wolman disease result in the lack of production of the LIPA enzyme or production of a defective, inactive form of the LIPA enzyme due to which the LDL triglycerides and cholesteryl esters that enter the cells cannot be hydrolyzed.
Wolman Disease Diagnosis
The condition is diagnosed by enzymatic assay in fibroblasts and lymphocytes and is confirmed by mutational analysis of the lipase A, lysosomal acid, and cholesterol esterase (LIPA) gene.
There is no definitive treatment available for Wolman disease, and death is usually within the first year of life (median age of death according to the recently presented natural history data is 3.4 months).
Get in-depth information about Wolman Disease Market Size
Wolman Disease Epidemiology Segmentation
Incident cases
Gender-specific cases
Wolman Disease Market Insights
There are no formal guidelines for the treatment of these patients, and treatment options are limited. Early-onset Wolman disease presents shortly after birth and is rapidly fatal within the first year of life with severe malabsorption, growth failure and liver failure. Unfortunately, there are no forms of treatments that can reverse the effects of the gene mutation involved. Treatment for the disease involves a focus on the management of the symptoms, such as malnutrition and anemia.
Wolman Disease Emerging Therapy Assessment
More research is necessary to determine the long-term safety and effectiveness of the potential therapy for infants with Wolman disease. Hematopoietic stem cell transplants are not without drawbacks. The procedure is expensive and carries the risk of serious complications including graft-versus-host disease and other long-term and late effects.
Request Sample Report @ Wolman Disease Market Outlook
Table of content
1. Key Insights
2. Executive Summary of Wolman Disease
3. Competitive Intelligence Analysis for Wolman Disease
4. Wolman Disease: Market Overview at a Glance
5. Wolman Disease: Disease Background and Overview
6. Patient Journey
7. Wolman Disease Epidemiology and Patient Population
8. Treatment Algorithm, Current Treatment, and Medical Practices
9. Wolman Disease Unmet Needs
10. Key Endpoints of Wolman Disease Treatment
11. Wolman Disease Marketed Products
12. Wolman Disease Emerging Therapies
13. Wolman Disease: Seven Major Market Analysis
14. Attribute analysis
15. 7MM: Market Outlook
16. Access and Reimbursement Overview of Wolman Disease
17. KOL Views
18. Market Drivers
19. Market Barriers
20. Appendix
21. DelveInsight Capabilities
22. Disclaimer
23. About DelveInsight
About Us
DelveInsight is a Business Consulting and Market research company, providing expert business solutions for life science vertical and offering quintessential advisory services in the areas of R&D, Strategy Formulation, Operations, Competitive Intelligence, Competitive Landscaping, and Mergers & Acquisitions.
Media Contact
Company Name: DelveInsight Business Research LLP
Contact Person: Yash Bhardwaj
Email: Send Email
Phone: 9193216187
Address:304 S. Jones Blvd #2432
City: Las Vegas
State: NV
Country: United States
Website: https://www.delveinsight.com/