Again 1231 Presents New Compression Cushion Knee High Socks for Women
February 28, 2022 – Again 1231 has gladly unveiled its new line of compression knee-high socks that are designed with the female anatomy in mind, the knee-high compression socks for women that reduce swelling and improve circulation. The design of these new socks is made to provide relief and comfort for any woman wearing them. This includes providing extra cushioning on the top of the sock as well as specific designs to place pressure on key areas such as under your knees and around your toes.
This will help women keep their feet from getting tired or sore while on their feet all day at work. These socks have been specifically made for women with smaller calf circumferences than men so they can be more comfortable when wearing them during long hours at work. Along with being lightweight, durable, and moisture-wicking, these are great for any woman looking for strength in her feet and legs.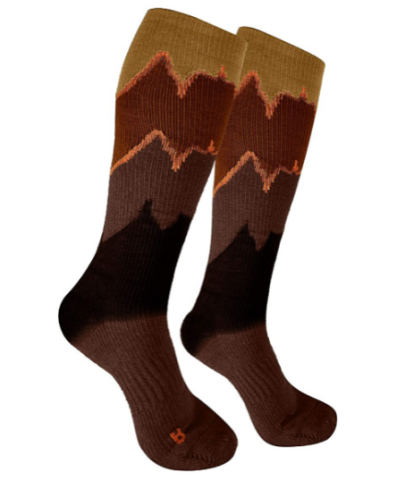 If you are looking for a pair of compression socks that can provide cushion and support on the back of your leg and heel, then the new compression cushion socks from Again 1231 are perfect for you. Made from lightweight and durable materials, these socks are also moisture-wicking, meaning they will keep your feet dry and comfortable all day long.
The beautiful pair of socks are left and right foot specific to reinforce the contours and arches of the feet. The socks are made of a breathable and durable fabric that keeps the feet dry and comfortable.
They are also designed with a cushion sole to protect the feet against shocks. The seams on the sock are flat and do not cause any irritation to the skin. The socks are available in khaki and brown colors and sizes 6 to 8 to cater to everyone.
The compressed knee-high socks help reduce calf pain, feet pain and improve circulation throughout the legs. They are also effective at preventing blood clots. The knee-high compression socks help improve oxygen flow to the muscles and help remove toxins and lactic acid. This is especially beneficial for athletes who are recovering from an injury or those who have to stand for long periods.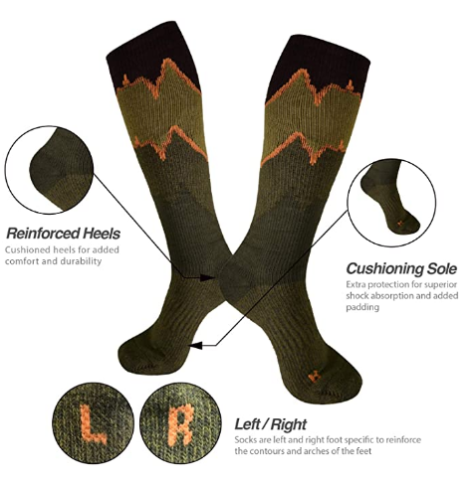 The socks comprise Cotton (85%), Polyester (10%), Nylon (3%), and Polyurethane (2%). Made with 3D knit technology, the socks are fitted and follow the natural contours of your feet and arches. 3D knit technology permits comfortable stretch, improved range of motion, and even distribution of stress throughout the sock.
So if you are looking for a strong and supportive pair of socks that can keep your feet feeling great all day long, then the new compression cushion socks from Again 1231 are perfect for you.
Order yours today on the Amazon Marketplace.
Media Contact
Company Name: Again 1231
Contact Person: Andy Hong
Email: Send Email
Phone: +82 70-4038 9303
Country: South Korea
Website: https://www.amazon.com/Again-1231-Casual-Compression-Socks/dp/B07R9YYBJB/