EDGC to Supply Genomic Big-Data to Metaverse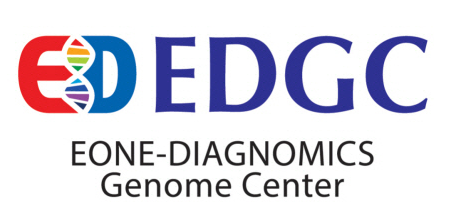 The future vision of the genome engine will bring new drug development, precision medicine, smart & bio healthcare, and the metaverse.
February 28, 2022 – Global genome company, EONE-DIAGNOMICS Genome Center(hereafter referred to as EDGC), will present a platform technology business model for realizing the next-generation value of genomic big data.
EDGC announced on February 3, 2022, that it will participate in the 'AI Human Metaverse Project' consortium with 7 companies, including leading AR/VR, Max and game platform and content developer, Klass Soft, to supply the genomic big data engine YouWho (hereinafter referred to as YouWho Engine).
The AI Human Metaverse Project aims to create a parallel world that moves the real world to the virtual world like a mirror step-by-step. It is a 4th generation social networking service (SNS) that combines reality and virtual reality, where hundreds of millions of users use avatars to hang out together, perform social and economic activities such as videos, performances, games, fashion, smart health care, and various commercial transactions.
The primary revenue model is to create value using cyber models like Shinhan Life's ROZY and to build a meta-commerce ecosystem through games such as Roblox. Companies can move into a virtual space and conduct marketing activities for new products and new technologies quickly and safely.
EDGC is responsible for transplanting the genomic big-data, 'YouWho Engine' that analyzes 780,000 core single nucleotide polymorphisms (SNPs) out of 3 billion pairs of bases in DNA, the human blueprint, to itself in the metaverse. It is the first attempt to create a character whose DNA characteristics are projected based on the 'YouWho Engine', and it can greatly enhance the metaverse user's "real" character, and expand the base to "secondary" character.
Users acquire simulation results in real environments and conditions while living in the metaverse space for future experiences they want to meet in reality. For example, you can check game items and contents using DNA Lineage (genetic ancestry) as well as customized information that genetically affects health, such as obesity, hair loss, insomnia, and alcohol resilience.
EDGC's YouWho Engine is a cutting-edge technology that is based on genomic big-data. Like music copyright, it is a technology platform that can generate continuous profits once it is made. It goes beyond precision medicine, new drug development, smart healthcare, etc. to our daily lives such as food, finance, telecommunication, and gaming industries. It can be used in almost any field.
Since 2016, EDGC has been the only Asian company to participate in the global 10 million genome standardization project with 12 organizations around the world, including Illumina, Harvard Broad Institute, and 23andMe.
EDGC Director Tae-Hyeon Kim said, "I am delighted to be the first in the world to provide genomic big-data to the metaverse space and to watch the process of transplantation."
For more information about EDGC, visit https://www.edgc.com/eng/.
Media Contact
Company Name: EDGC, Inc
Contact Person: Shang-Cheol Shin
Email: Send Email
Phone: +1-800-605-8422
Address:5795 Kearny Villa Rd.
City: San Diego
State: CA, 92123
Country: United States
Website: www.edgc.com/eng/