Famous Colombian Journalist Expands Investigative Journalism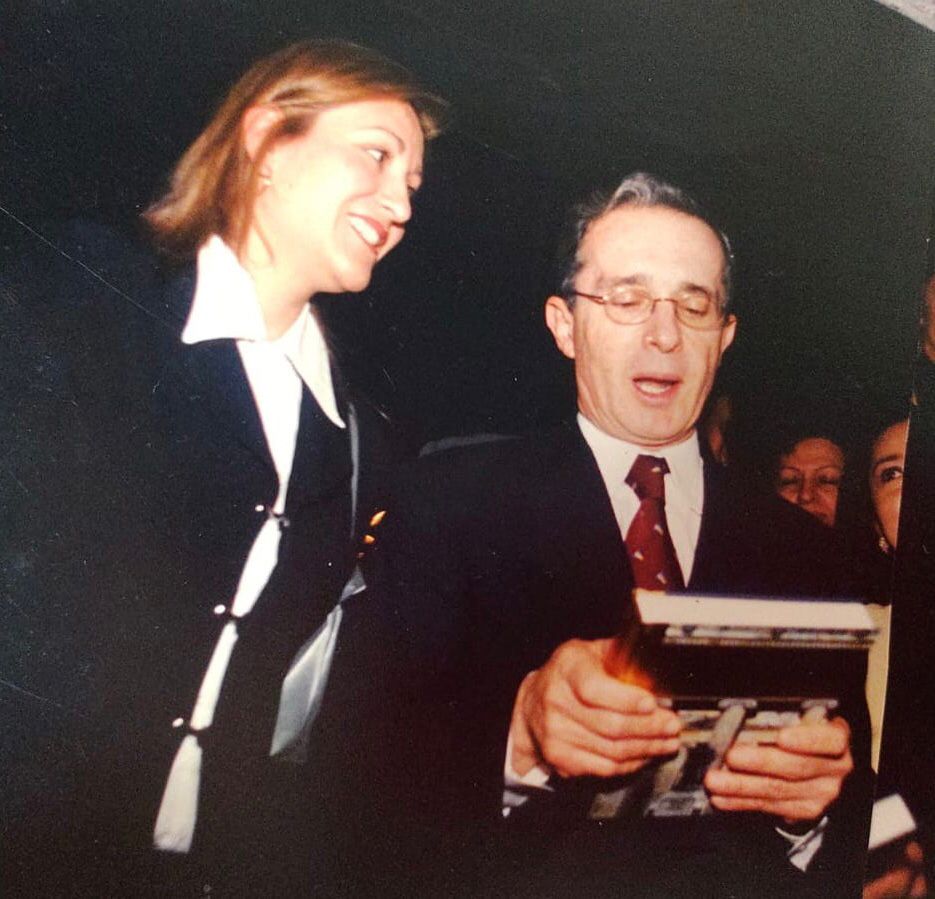 Ximena Orjuela (left) with Colombian President Alvaro Uribe calling her book, El Congreso Hace Hisotria, a national treasure.
Miami, FL – Colombia has become known for producing top talent in the field of journalism and exporting it across the globe. For example, 45% of America's Spanish-language journalists have Colombian roots. Experts point to Colombia's rigid education with an emphasize on grammar and language, as well as that country's culture of literary creativity.
Among the top journalists is Ximena Orjuela who has become famous for her innovative investigative journalism and research. Orjuela created an innovative way of presenting current events by drawing parallels to past events archived in places such as Colombia's library of congress.
Her groundbreaking book "El Congreso Hace Hisotria" published in 2004, published hundreds of never-before-seen documents, conversations, and records regarding the foundation of Colombia. Her book sought to bring into perspective current day conflicts from a historical perspective.
In 2005, Orjuela's book was placed on display in various historic places in government as well as highlighted by then President Alvaro Uribe describing the book as a national treasure.
Today, Orjuela is touring the America's displaying the best that Colombia has to offer in journalistic and literary excellence. With her efforts, Colombia's literary landscape expanded to the likes of Bill O'Reily's investigative books of American history. Orjuela's now in the US giving a book tour.
Media Contact
Company Name: El Norte
Contact Person: Pablo Torres, Executive Director
Email: Send Email
Country: United States
Website: www.bellavistacommunications.com