Jeremiah The Tycoon – Millionaire Under The Age Of 30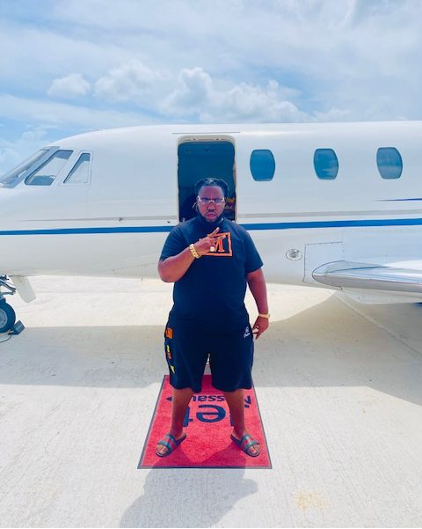 Jeremiah Whyre, often known as Jeremiah the Tycoon is here to prove you wrong if you think that success is easy. From an early age, he saw his parents struggle to provide for him and his brothers. As he grew older, he realized that he needed to work hard and give back to people who had always loved and supported him. Jeremiah The Tycoon has blossomed in his self-made legacy and become a self-made, self-starting millionaire.
Jeremiah Whyre also known as 'Jeremiah The Tycoon' is a college graduate and a self-made millionaire under the age of 30 and is a father of two kids. Whyre reveals another key to his success. He highlights the significance of adapting to the nature of your employment. He claims that conditions might change at any time and that one should be prepared for the worst-case scenario. The present pandemic scenario, as well as other sad incidents, should serve as a wake-up call to everyone. It is at this point that they recognize that their life is the most valuable thing they have and refuse to stop living it to the fullest. You only get this life once, so make the most of it. Do whatever makes you happy without worrying about what others think or say about you. Wear, eat, do, and work as you like. For example, an office manager may leave his solid work to become a beauty influencer, while a lawyer may leave his business to become a chef. This is how adversity affects you and your decisions. They help you understand that the only thing that matters is your happiness and fulfillment in what you do, not your wealth, people, or anything else in the world.
Whyre, is one of the young people who identified the value of the Bitcoin when it was worth nothing. Many people criticized Jeremiah for spending his money and time on it. He continued to invest without regard for anyone, and today he is a multi-millionaire with a net worth in millions. He has been named Florida's Wealthiest Under 30 and Jeremiah the Tycoon, and is quickly becoming an icon of the business world. He is climbing the ladder by investing his money wisely and not wasting it.
Jeremiah has worked tirelessly to assure success not only for himself, but also for his family, as he researched the markets of flipping houses, cryptocurrency investments, and obtaining ownership in over eighteen firms. He became the generational shift for his family and put his family up for future success in ways that previously appeared unachievable because those who never stopped or gave up on him. His level of expertise and achievement is incredible, and he shows no signs of slowing down anytime soon.
Real estate has proven to be a valuable source of income. Jeremiah was aware of it and began flipping properties. It has proven to be one of Jeremiah's better moves, bringing him additional earnings. Jeremiah's enthusiasm in cryptocurrency never disappears, so he continues to work and study it. He also puts money into it for future profits.
He not only bought properties, but he also held control of eighteen firms that earned him eight-figure salaries. Through these firms, he has been given several career chances. He has employed more than 150 people so far. Additionally, he is heavily investing in service-based firms. Apart from this, he has explored the stock market as well. Like everything he has touched turned into gold, the stock market has not been any different. He has made hundreds of thousands of dollars in capital gains and is slowly becoming a major Wallstreet player.
There was no one to assist him properly when he began his bitcoin journey. To guarantee that no one suffers the same problem again, he freely invited everyone to seek his assistance with cryptocurrency. He has given his Instagram profile and website so that anyone interested in consulting with him can do so. Many people seek his assistance when they are in trouble, which is why he has over 900,000 Instagram followers.
When questioned about his accomplishment, Jeremiah responded, "Success comes before work in the dictionary" He thinks that by maintaining honest and pure goals, as well as working hard and persistently, anyone may follow in his footsteps. Moreover, Jeremiah is enthusiastic to increase both his business and his education. He desires to provide individuals who come from similar backgrounds like him the opportunity to alter their fortunes by working hard and following in his footsteps. He want to develop more Jeremiah the Tycoons in the world who can share information and positivity in the same way that he does. He's becoming a star, and he's great for the people.
If you need any assistance or guidance with business or cryptocurrency, you are always welcome to follow him on Instagram. You may simply get in touch with him there. If you want to attend a quality guidance program, you will have to wait a little longer. Keep following Jeremiah on social media in both circumstances.
Media Contact
Company Name: Jeremiah The Tycoon
Contact Person: Jeremiah Whyre
Email: Send Email
Country: United States
Website: https://jeremiahthetycoon.com/