Android 10 Indoor Monitors Get Firmware Update
Xiamen, China – June 29th, 2022 – DNAKE Android 10 indoor monitors A416 and E416 have received a new firmware V1.2 recently, and the journey continues.
This update adds a number of new features:
I. QUAD SPLITTER FOR ENHANCED SECURITY
Indoor monitors A416 and E416 now can support up to 16 IP cameras with our latest firmware! External cameras can be placed for example behind the front door as well as somewhere outside the building. When the intercom system is used with an IP camera that is viewing the doorway, they provide more security by allowing people to view and identify visitors.
After adding the cameras to the web interface, people can check the live view of connected IP cameras easily and quickly. The new firmware allows people to view the live feed from 4 IP cameras simultaneously on one screen. Swipe left and right to see another group of 4 IP cameras. People can also switch the viewing mode to full screen.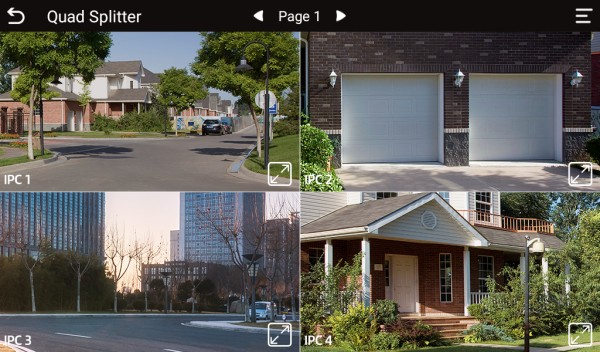 Quad Splitter II. 3 UNLOCK BUTTONS FOR UPGRADED DOOR RELEASE CAPABILITY
IP indoor monitor can be connected with DNAKE door station for audio/video communication, unlocking, and monitoring. People can use the unlock button during the call to open the door. The new firmware allows people to unlock 3 locks, and the display name of unlock buttons is also configurable.
There are three methods to enable the door access:
(1) Local Relay: Local Relay in DNAKE indoor monitor can be used to trigger the door access or Chime bell through a local relay connector.
(2) DTMF: DTMF codes can be configured on the web interface where people can set up identical DTMF code on the corresponding intercom devices, which allows residents to press unlock button (with DTMF code attached) on the indoor monitor to unlock the door for visitors etc., during a call.
(3) HTTP: To unlock the door remotely, people can type the created HTTP command (URL) on the web browser to trigger the relay when people are not available by the door for door access.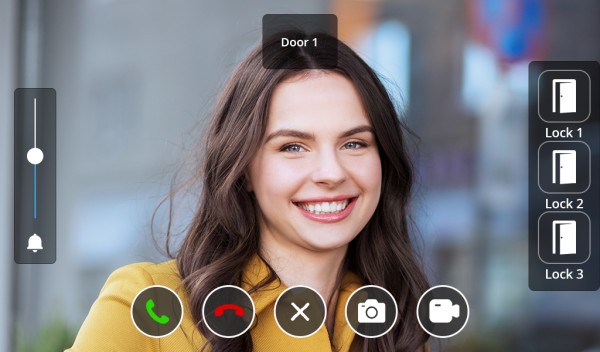 3 Unlock Buttons III. THIRD-PARTY APP INSTALLATION IN AN EASIER WAY
New firmware ensures not only basic intercom functions but also an all-in-one platform for different application scenarios. People can extend the intercom's functionality with any third-party APP. Installing any third-party APP on Android 10 indoor monitors is quite simple. People just need to upload the APK file to the web interface of the indoor monitor. Security and convenience truly come together in this firmware.
The firmware update improves the functionality and features of Android 10 indoor monitors. It also can work with DNAKE Smart Life APP, which is a mobile service that allows audio, video, and remote access control between smartphones and DNAKE intercoms.
Media Contact
Company Name: DNAKE
Email: Send Email
Phone: 86-592-5705812
Country: China
Website: https://www.dnake-global.com/