Explore the Indian Culture with Narendra Vikram D, in his new podcast "Ithihasa India History Podcast"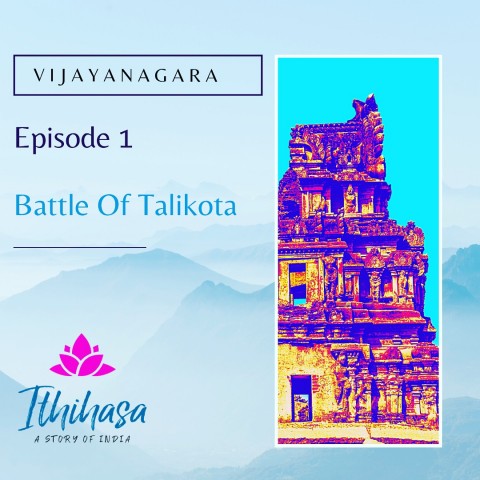 People all around the world are well aware of the richness of Indian Culture and Heritage. It is one of the most diverse and prestigious cultures in the world, but only a few people know the true story and history of India. This is why Narendra Vikram D started his podcast "Ithihasa India History Podcast".
The host Narendra Vikram D was appalled by the amount of misinformation and false propaganda that is going on around about Indian culture and its history, therefore, he started the podcast "Ithihasa India History Podcast", where he either confirms some narratives or refute them with historical evidence. He also aims at teaching the young Indians about the richness of their civilization. This podcast can be considered as an eye-opener for millions of people who are unaware or wrongly informed about Indian history.
"India's past is littered with gracious amounts of intrigue, drama, tragedy, and glory. I will get my hands dirty for you, by digging through the sands of time. And together we shall unearth and look at the fascinating fossils of India's rich, painful and glorious past", says the host Narendra Vikram D, about his podcast.
As of now, there are 9 episodes to this podcast, with the first episode being released on May 13, 2020. The podcast will be divided into different seasons, with each season dedicated to a different period in history. The first season is all about the erstwhile Vijayanagara Empire, one of the Crown Jewels of rich South Indian history. This season will help the listeners understand Vijayanagara's foundation, implosion, inner workings, weaknesses, what made it tick & its influence on the subcontinent in the realms of culture, arts, religion, literature & architecture.
"Keep up the great work, Ithihasa team. I could see all the hard work and research done to put this together. Always felt history to be boring, your authentic presentation makes it thoroughly engaging. I genuinely feel this is one of the best podcasts for Indian history", review by kumarBL, on the podcast "Ithihasa India History Podcast".
Narendra Vikram D makes it easier for the people to understand Indian history in small portions that help the listeners gain a better understanding to form an unbiased opinion about the past.
The podcast "Ithihasa India History Podcast" will somehow make you believe that history is after all, not all that boring. There are rather interesting and fascinating facts that unfold in front of the listeners, which keeps them hooked for the entire episode. The concept of the podcast is raw and unique and is winning a lot of appreciation from the listeners.
Listen to the podcast "Ithihasa India History Podcast" now on Spotify.com, Apple podcasts, Google podcasts and all major podcast platforms.
Twitter: Ithihasa Official (@IthihasaO)
Instagram: Ithihasa Official (@ithihasaofficial)
Media Contact
Company Name: Ithihasa Podcast
Contact Person: Narendra Vikram D
Email: Send Email
Country: United States
Website: ithihasapodcast.com