College roommates turned business partners Izzy and Q interview the creative minds in the business with their podcast "Strange on Purpose"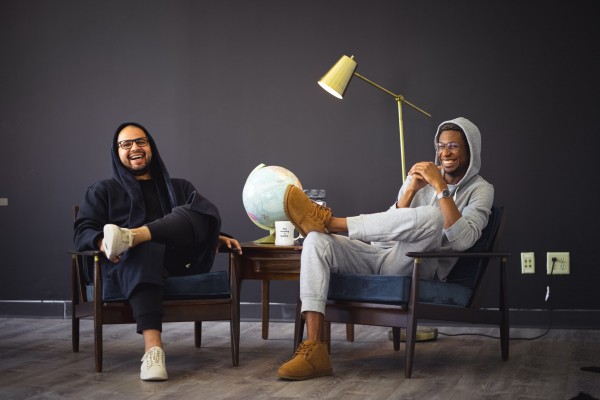 Hosted by former college roommates and current business partners Izzy and Q, Strange on Purpose is an exciting podcast that delivers amazing stories, and accomplishments of influential people in the business world, in an entertaining and engaging manner. The hosts dive into the stories and career path of successful creatives and masters of their craft, who are the forefront of shaping "the business of culture".
Strange on Purpose is a podcast that is hosted by the misfits, for the misfits. The episodes are apt for people that aren't afraid to think out of the box and go against the odds to achieve their goals. It is for the people that see the world differently and believe that there are lessons all around us. This podcast is created for the misfits, the rebels, the go-getters, and the people that persistently strive to grow in their life.
Strange on Purpose has released 97 episodes so far and received amazing reviews from the listeners. One of the listeners on Apple podcasts says in their review, "Do Yourself a Favor and Listen. I found this podcast on my morning commute. I was looking for new voices in the business genre. There's such a great mix of notable names, people on the verge and real conversations in this podcast, I can see a very wide audience connecting. Personally, I enjoy the fresh perspectives and actionable pearls of wisdom most of all."
Strange on Purpose is presented by Urban Misfit Ventures, a video company founded by Izzy and Q to help brands, companies, and people build influence and generate leads through strategic planning and compelling videos. With the utmost focus on community, and as the first team of video creators/influencers on LinkedIn, they utilized the platform to build a community of entrepreneurs, creatives, and other people building their dreams. Going by their belief that 'being different is better than being 'better', Urban Misfit Venture strives to empower others to step out, embrace their quirk, and be different.
To instill the same ideology to more 'misfits' out there, the dynamic duo – Izzy and Q started the podcast "Strange on Purpose". It's for the underdogs, and those who believe in hard work, and those who have to prove people wrong for underestimating them.
Listen to the podcast on all streaming platforms through this LINK.
Media Contact
Company Name: Urban Misfit Ventures
Contact Person: Izzy Lugo
Email: Send Email
Phone: 224.402.4733
Country: United States
Website: www.urbanmisfitventures.com