Taeler Hendrix Provides 500 meals to families affected by Covid-19
Taeler Hendrix has been busy during this quarantine with outreach projects benefiting no-kill animal shelters & helping families in need during these uncertain times in the world and overall economy.
Hendrix has recently provided over 250lbs of food for no-kill animal shelters and has provided 500 meals to families affected by covid.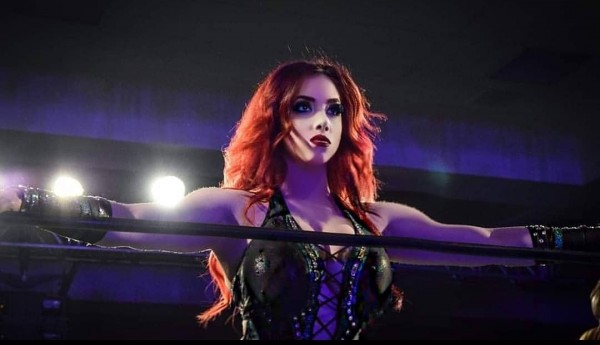 In times where its quiet & the silence feels deafening, you have to remember to believe in yourself.Clap for yourself when no one else is. Keep your consistency even when no one knows what you're doing. Work hard in the silence. Let your results be the noise that speaks for you. Keep the stones thrown at you during the noise & build from them a solid foundation upon which to achieve your life's goals. The view will be spectacular & well worth the earning. People may say you got lucky . Really funny thing that is. The harder you work the luckier they'll say you got. So who cares what others say? Honestly, you shouldn't because we're all given the same 24hrs.
If they're choosing to use it to bash you, that says more about them  —  not you! One day, you'll have to accept that you'll be the villain in others' stories & that doesn't make it true. Sometimes people need you to be their villain because they aren't ready to swallow the truth, it's too big a pill. And that's okay.
It's their story, not your reality. So, in times of self doubt remember something easily gained can easily be lost. Believe in yourself, the kid you were deserves your best efforts. People will come & go from your life can't change that. Throughout your life people will give up on you, make sure YOU aren't one of them. Just because people are riding with you doesn't mean they're for you. They'll show you, believe them & move forward. You alone are your biggest enemy & greatest ally. When in doubt, believe in yourself, & be the adult you needed as a child.
You matter & your vindication is coming. Never doubt that. Believe in yourself. Anyone doing better than you doesn't have the time to be talking about you. Pay attention & gather those sticks & stones. We're all given the same 24hrs. When not all tomorrow's are guaranteed choose to be kind.
Every day is a new opportunity to do better & to be better. What you choose to do with that is entirely up to you. The future has eyes & they're watching… Choose wisely.  —  TH
Be sure to check out my website: http://taelerhendrix.net
Check out my YouTube Channel: https://www.youtube.com/user/TaelerHendrix
Media Contact
Company Name: National Pro Wrestling League
Contact Person: Media Relations
Email: Send Email
Country: United States
Website: http://corymachado.net