Global Automotive Surplus LLC Assisting Businesses To Purchase Automotive Surplus.
Global Automotive Surplus LLC is changing the way surplus auto parts are sold online. The company connects suppliers, manufacturers, distributors, and immediate buyers on one platform.
09 July, 2020 – USA – Global Automotive Surplus LLC is a Minnesota-based surplus automotive site where sellers can list their inventory, and buyers can purchase up-to-date inventory of auto parts. The company is run by experienced business owners who possess almost 30 years of experience in buying and selling wholesale auto parts.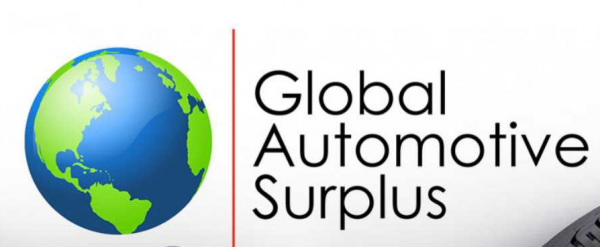 Eric Oanes, President of Global Automotive Surplus states, "We started this platform to help manufacturers, suppliers, and distributors to be able to convert their excess inventory into sales. On the other hand, we want buyers to get an updated inventory of the automotive surplus products in one place. Vendors can register for free on the company's site. Once onsite, sellers can directly engage in business transactions with prospective buyers who are looking forward to purchasing auto parts in bulk. The auto parts listed on our site are sourced from reliable sellers and available at competitive market prices."
Global Automotive Surplus guarantees to execute secure sales transactions for both buyers and sellers, efficiently. In addition, the parties involved in sales and purchase transactions maintain their anonymous identity.
Auto Parts Wholesalers registered with the company are leading auto parts manufacturers from Ford, GM, Chrysler, etc. With Global Automotive, vendors get an opportunity to convert surplus auto parts into cash. Another benefit for buyers is that if they are unable to find any of the auto parts, they can submit their requests. The team at Global Automotive Surplus will quickly reach out to prospective vendors to obtain products for buyers.
Bottom Line, Global Automotive Surplus makes buying and selling of surplus auto parts easier by providing bulk products at a competitive cost. Buyers can even check out the 'Hot Deals' section of the company for amazing deals.
About The Company
Global Automotive Surplus LLC is a unique platform that brings the best brand sellers and buyers from across the globe to the wholesale automotive parts online marketplace.
For more details, please visit – https://www.globalautomotivesurplus.com
Media Contact
Company Name: Global Automotive Surplus LLC
Contact Person: Media Relations
Email: Send Email
Phone: 612-703-5815
City: Pequot Lakes
State: MN 56472
Country: United States
Website: http://www.globalautomotivesurplus.com/