The stock market soars after surprising job reports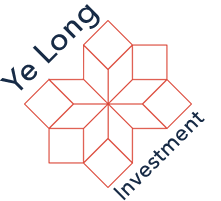 Unemployment rate falls to 13.3 percent with a surprise 2.5 million job gains despite coronavirus and Dow futures rising by almost 800 points
The U.S. economy gained an amazing 2.5 million jobs in May according to reports, with the unemployment rate dropping to 13.3 percent. This represents a 14.7 percent reduction in April, according to the monthly employment report released Friday by the Bureau of Labor Statistics. The seemingly surprising data is coming amid the phased reopening of businesses nationwide after months of economic pain from the COVID-19 crisis, pushing up unemployment to Great Depression-era levels.
The US President swiftly celebrated the positive labor market news via his Twitter handle. "Really Big Jobs Report. Great going President (kidding but true)!" "We're going to be back higher next year than ever before,"the US President said during a briefing from the Rose Garden.
The Dow Jones Industrial Average also saw an exponential increase, soaring after the numbers were released and rising by almost 800 points in premarket activity to settle just shy of 27,000 by mid-morning.
"This recovery begins today," the Vice President told CNBC. "We're going to do whatever it takes to get the American people through this pandemic," the VP continued.
The Federal Reserve put some extraordinary measures in place to shore up the financial system during the pandemic, with the government pouring trillions of dollars into the economy with its stimulus packages and the Paycheck Protection Program. Congress is also considering another $3 trillion infusion into the economy.
"The prospect of unemployment benefit enhancements ending may encourage more individuals to return to work," Moody's wrote in an investor note on Friday. "There is a risk, however, that as the PPP stimulus measures run their course, unless they are renewed or economic momentum has gained significant steam, the pace of rehiring will slow or could even reverse."
Despite the signs of recovery based on the figures recently released, the impact of the coronavirus pandemic will be felt for a decade, wiping about $8 trillion off the nation's economic growth, the Congressional Budget Office said on Monday.
For more business and financial news and the services offered by Ye Long Investment, please visit – https://yelonginvestment.com.
About Ye Long Investment
Ye Long Investment is an innovative professional financial services firm formed in September 2002. Headquartered in Hong Kong, the company specialises in holistic and individually tailored client-centred care for all of an individual's financial needs, enriching the business ventures and personal lives of all clients by appropriately positioning and protecting what they have today, planning for what they want in their future, and preparing the path by which they will reach their goals.
Media Contact
Company Name: Ye Long Investment
Contact Person: Mr. Paul Wilkins
Email: Send Email
Phone: +85258199857
Address:Nexxus Building, 41 Connaught Rd Central
Country: HongKong
Website: https://yelonginvestment.com