Film has the participation of Hispanic actors from New York
NYC Latin Media Debuts Suspense Short Film "TU AMIGO"
Social themes such as child abuse and its terrible consequences are portrayed in "TU AMIGO", a short film by G.C.M. Productions that had the special participation of the NYC Latin Media actors. The film was released on YouTube and in less than a month it registers nearly 3,000 visits.
"Tu Amigo" was written and directed by María Alejandra Hernández and Christopher Hernández. The screenplay is inspired by reports from FBI profiler Robert Ressler about interviews with serial killers, confirming that almost half of them suffered physical abuse during childhood.
The short film recounts the misadventures of Alejandro, a boy who suffered physical and psychological abuse from his father since he was a child, which will cause him serious problems in making friends and profound mental instability.
By chance, Alejandro meets Roberto, who has a gym in the city and offers him a job. That will be the beginning of a whirlwind of violence motivated by an obsession that Alejandro has for his new friend, to such an extent that he will not let anyone come between them.
The directors
María Alejandra Hernández works as an actress, singer, screenwriter, and director. He recently finished his career in Media Studies. As part of his experience, he has participated in plays and worked in the media.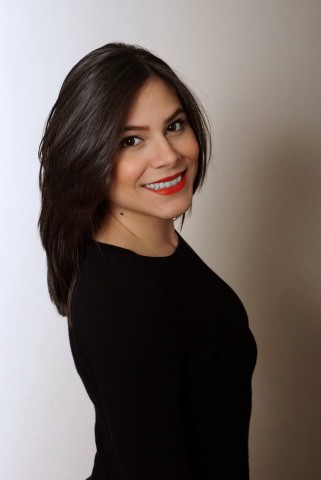 Hernández had to put a pause on his career after Lupus was detected. She found in this disease a source of inspiration, and today she is one of the ambassadors of the Lupus Foundation of America, an organization that was born with the aim of finding a cure and improving treatments for those who suffer from this disease.
For her part, her husband Christopher Hernández is a director, actor, screenwriter, editor, photographer, and producer, also a graduate in Media Studies. He has worked in two plays together with Maria Alejandra and between the two they founded G.M.C Productions.
"Many thanks to NYC Latin Media for believing in us and all the people who have seen our production, the guys who participated in this movie. The truth is that we did not expect so many people to come to see our first short film," said Christopher.
"We will continue creating projects that will serve to motivate and inspire," confirmed María Alejandra.
All the characters that appear in the short film "Tu Amigo" are played by actors from NYC Latin Media, producer of Cinema, Radio, and TV directed by Raquel Ureña. "I have loved this couple of husbands since I met them, I knew they had a lot of potentials and since they told me about the story I loved it because I like projects with messages and this is a message that should reach all parents so that they can avoid mental illness in their children," Raquel told us. "We are always looking for producers who have scripts with good stories to tell to support them," added NYC Latin Media's Creative Director.
NYC Latin Media since 2018 has produced seven-film productions including the most recent: La Flor de Taboga, Una Chapiadoraen NY are available on Amazon Prime and two children's productions: The Big Decision and Tesorosen el Cielo.
The leading role of "Alejandro" falls on Ricardo Ruíz Arango, while "Roberto" is played by Miguel Guerra. His wife in fiction, "Rebeca", is also played by Nessa Ohara. In the role of detectives, Abner López, Suave Iglesias and Ericelis Ayala act.
The cast is complemented by Sonia F. Rodríguez (Teacher), William Navarrete (Alejandro's Dad), Jesús Alfredo Montero (Miguel), among other actors from NYC Latin Media.
The short film is available for free on the YouTube platform, under the name "Tu Amigo Complete Film".
Media Contact
Company Name: NYC LATIN MEDIA
Contact Person: Manuel Pimentel
Email: Send Email
Phone: 914-349-7742
City: Yonkers
State: NY
Country: United States
Website: www.nyclatinmedia.com