Cytta Corp (CYCA) is Aiding First Responders, Police Forces and Government Agencies with their amazing SUPR stream Video Compression Systems in a big way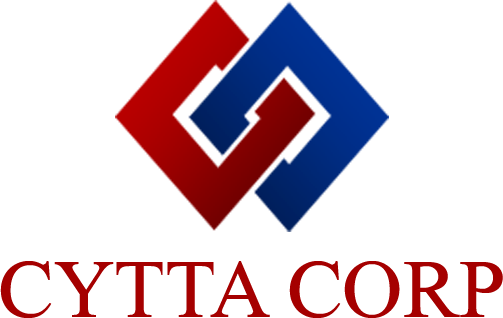 Cytta Corp (Public Stock: CYCA) Sells Additional SUPR Stream Units to British Ministry of Defense for Strategic Systems
Cytta's SUPR Stream codec is the most powerful compression engine in the world.
Las Vegas, NV – July 13, 2020 – Cytta Corp (OTC: CYCA) Cytta Corp is excited to announce that the UK Ministry of Defense (UK MOD) has commenced regular additional purchases of our SUPR Stream product for classified uses within their intelligence, surveillance, and reconnaissance (ISR) systems.
The UK MOD recently purchased SUPR Stream 2.0, which is Cytta's Corp's most advanced SUPR stream system and this pivotal sale expands our existing relationship between Cytta Corp and the British Military.
In 2019 Cytta Corp successfully sold, integrated, and demonstrated the efficacy of our initial compression product and advanced service package, the SUPR Stream V1000, within the British Military's ISR systems. While the nature of this new contract is mostly classified, it revolves around utilizing Cytta's proprietary SUPR Stream system, a small, powerful, ultra-portable, and ruggedized video compression system.
Our Client's field testing expanded the evaluation of SUPR Stream capabilities beyond HD by incorporating 4K cameras into their field operational ISR systems. Before SUPR, real-time 4K was not considered to be possible using low and ultra-low bandwidth over small Satellite links but it has now been shown to be effective and reliable.
"The second-generation SUPR Stream 2.0 expands the capabilities for any ISR team. The British Military use case unlocks previously unimaginable real-time, high-resolution video over low and ultra-low bandwidth satellite feeds," Says Gary Campbell, CEO of Cytta Corp. "Our SUPR Stream codec is the most powerful in the world, allowing our military clients to successfully gain exceptional field awareness in all surveillance and battle-ready environments.
The UK MOD successfully completed rigorous development testing, field evaluations, and demonstrations to identify the exact configurations required to be provided in all new situations to fulfill their operational requirements. Prior to this V2.0 purchase order, we had been advised that the Cytta SUPR Stream systems met and/or exceeded client requirements in multiple immediate use cases. Cytta's quest to develop the fastest, highest quality video compression systems for field transmission in the world have been shown to excel in hostile, real-world environments.
The Cytta development team has worked extensively with our British Five Eyes counterparts throughout the passing months to ensure the UK MOD group is fully supported in all their demonstrations of the SUPR Stream technology capabilities. The demonstrations were designed to identify the multiple-use case scenarios where Cytta video compression systems could be incorporated into immediate operational situations, requiring additional and modified configurations of the SUPR Stream System.
Please connect with us at www.cytta.com or watch our new video on Cytta's YouTube Channel at Cytta SUPR Stream YouTube Video to learn more.
CYTTA Corp IGAN Incident Command System Utilized During Recent Texas Protests
Police Request IGAN to Secure and Protect Texas Communities and Critical Infrastructure
On June 22, 2020 Cytta Corp (OTC: CYCA) Cytta Corp was asked, by a group of North Texas police departments, to utilize its IGAN technology to provide increased video/audio connectivity as part of a coordinated response to major protests happening in a local community. This live operational utilization was a resounding success for the IGAN as well as for the first responders it served.
Police departments across the United States are relying on video/audio communication tools to ensure that citizens, businesses, and buildings are protected during these volatile times. The IGAN ICS video/audio platform provides first responders a critical real-time perspective during emergencies, giving immediately actionable information to all first responders and their emergency operations center incident commanders.
Texas Police Departments understand that in these difficult times, new technologies can drastically improve their ability to protect cities and their local citizens and communities, as well as provide ongoing safety, transparency, and accountability. Implementing the Cytta IGAN live-streaming video/audio communications platform allowed police to identify points of conflict that need attention when situations become overwhelming to officers with boots on the ground. The ability to live-stream video and audio feeds from phone cams, body cams, dash cams, and drones allows both police and their incident commanders to make better immediate decisions during emergencies.
"The IGAN communication platform was able to identify and monitor potential bad actors during a protest, allow the incident commanders to make immediate and informed decisions, and coordinate the information with their ground teams to ensure the safety of every protestor and first responder," says Gary Campbell, CEO of Cytta Corp. "When first responders have accurate information at their fingertips, they can make better decisions, faster, improving response times, and ensuring the safety and security of all involved."
Texas Police Lieutenant Clay Regan, an integral part of the combined response team stated, "In my 30+ years of Law Enforcement, and 26 years in the US Air Force, I have seldom witnessed advancement in technology with this potential. At full capacity, and with all IGAN systems in play, this product has the capacity to rival any significant innovation for police, fire, emergency management, or public safety in general."
Situational awareness is accomplished for first responders when drones, and all another video/audio data feeds are connected to incident commanders through IGAN. This provides real-time intelligence of a situation by de-escalating potential conflict before it results in the loss of life or damaged property.
Media Contact
Company Name: Cytta Corp
Contact Person: Gary Campbell
Email: Send Email
Phone: (855) 511 4426
Address:6490 West Desert Inn Rd
City: Las Vegas
State: NV 89146
Country: United States
Website: https://www.cytta.com/