Band Buffalo Mend releases two exciting albums in a row in around three months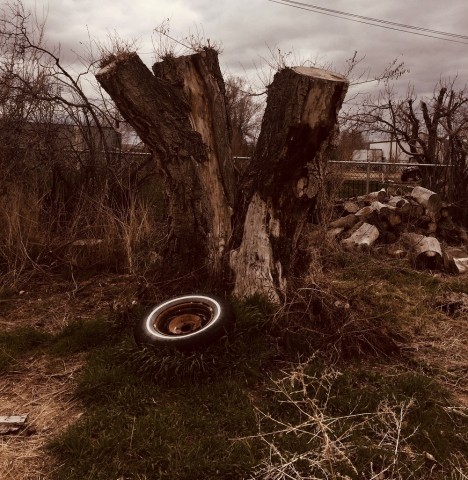 While most people are engulfed in the monotony of life during the lockdown due to the Covid-19 pandemic, some people find a way to use this time productively and do what they love. The band Buffalo Mend decided to carry on with their passion for music in these uncertain times and release some amazing music. Utilizing their time during the lockdown in the best way possible, they have finished writing and recording an entire music album titled "Something Vaguely Familiar", consisting of 12 overwhelming songs. With such great passion and dedication, Buffalo Mend is sure to take over the music industry with force in no time.
Based in the Western United States, Buffalo Mend is a band with talent Zac Bench, known for his evocative lyrical prowess and songwriting. Having two astounding albums released this year, Buffalo Mend has already made the listeners fans of their skills. The first album "Center Street" was released in February 2020, and comprises of 19 great tracks. This album has earned worldwide appreciation and has proved itself to be a feather in the cap of the band members. Next in line is their latest released album "Something Vaguely Familiar", released on May 20, 2020. Some of the songs on this album were written by Bench during the lockdown, and others were written years ago but weren't recorded to date.
Zac Bench takes the complete responsibility of writing, music, instruments, and other miscellaneous activities. Telling about his inspiration behind making music, Bench says, "I like writing songs, it's not a chore for me. The album "After the Gold Rush" by Neil Young was the album that really got me into my own songwriting. The band Pink Floyd got me into guitar playing (David Gilmour). I like Pink Floyd's Delicate Sound of Thunder. It is a live album but that's what got me into playing guitar. There's a blues element in a lot of my guitar playing. There are only a handful of bands I listen to religiously. Basically, all the music that got me into music. I realized I can also do my own thing and make songs the way I want. There doesn't have to be a lot of rules when writing songs and making music."
The music style of the Buffalo Mend is a blend of rock, folk, and blues. With touches of Dinosaur Jr. and Neil Young and possibly The Eels. Apart from the two already released albums, there is a third album lined up to get released this year. With such great music and consistency, Buffalo Mend is sure to stay at the top and win over the world.
Listen to the album "Something Vaguely Familiar" now on Spotify.com and other musical platforms.
Media Contact
Company Name: Buffalo Mend
Contact Person: Zac Bench
Email: Send Email
Country: United States
Website: open.spotify.com/album/3mJ4JgV3IWoWM1egTfiwu4?si=dyrBqDA3Qj6bO3SK0TVTCQ