Gerard Andrews and Luciana-B team up for a single, Your Astronaut
The much anticipated single, Your Astronaut is releasing on 2022-07-11.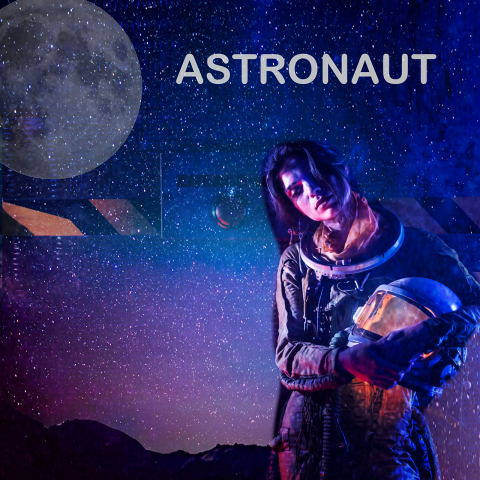 Singer-songwriter Gerard Andrews joined hands with vocalist Luciana-B of Indonesia for the new single, "Your Astronaut." This pop single will be released on the 11th of July on all major streaming platforms. Brickjaterecords is the record label for the single "Your Astronaut."
Gerard hails from Newry City, Ireland. Gerard has been making heads turn with his awesome compositions and alternative tunes. His musical talents have him featured on popular music sites like reverbnation.com and amazingradio.com. He specializes in the field of alternative music. With a great amount of experience and expertise, Gerard is a great songwriter who produces high-quality music for his listeners.
In the past, Gerard Andrews had worked as a ghost writer, remaining anonymous while deftly crafting excellent lyrics for a number of well-known performers. That lasted up until he came out in the open two years ago. He is now composing for mainstream stars and receiving the respect he so well deserves as a songwriter of alternative music.
Gerard has a bit of advice for younger talents, given that he has spent a lot of time in the entertainment industry, both as a ghost writer and otherwise. "My advice is if you are wanting to get into music, do it." He urged people not to hold back and not to be deterred by others.
Gerard Andrews has worked with several eminent musicians and production houses, like Craig Durrance Studio, Pro Recording Studio, and Mark Zubek of Zedd Records, Toronto. His musical inspirations are Celine Dion and Richard Marx.
As a lyricist, Gerard has been capturing the attention of his fans on popular music streaming platforms. Some of his works include Oh Diane, Fly So High, Start All Over Again, A New Day, Baby Say GoodBye, and Cause I Miss You So.
"My aim and focus are on alternative music. This, however, does not mean that I am not open to the other genres. My soon-to-be released single, Your Astronaut, is a pop single. I am always open to new ideas and get influenced by other genres. I have always played different tunes to develop a tune of my own," said Gerard Andrews while talking to the media.
Gerard is not yet taking it easy. He has an enormous amount of passion and energy, which inspires him to want to work on more music projects with A-list performers. Gerard enjoys spending his free time with his two beautiful children, Ciara and Claire, while he's not writing motivational lyrics. He also enjoys gardening and fishing.
To listen to songs by Gerard Andrews, visit: https://www.reverbnation.com/gerardandrewswriter/songs
Media Contact
Company Name: Gerard Andrews
Contact Person: Media Relations
Email: Send Email
City: Newry City
Country: United Kingdom
Website: www.reverbnation.com/gerardandrewswriter/songs