Author's Tranquility Press presents Wake Up America – Water and Energy (WE) by Charlie Pedersen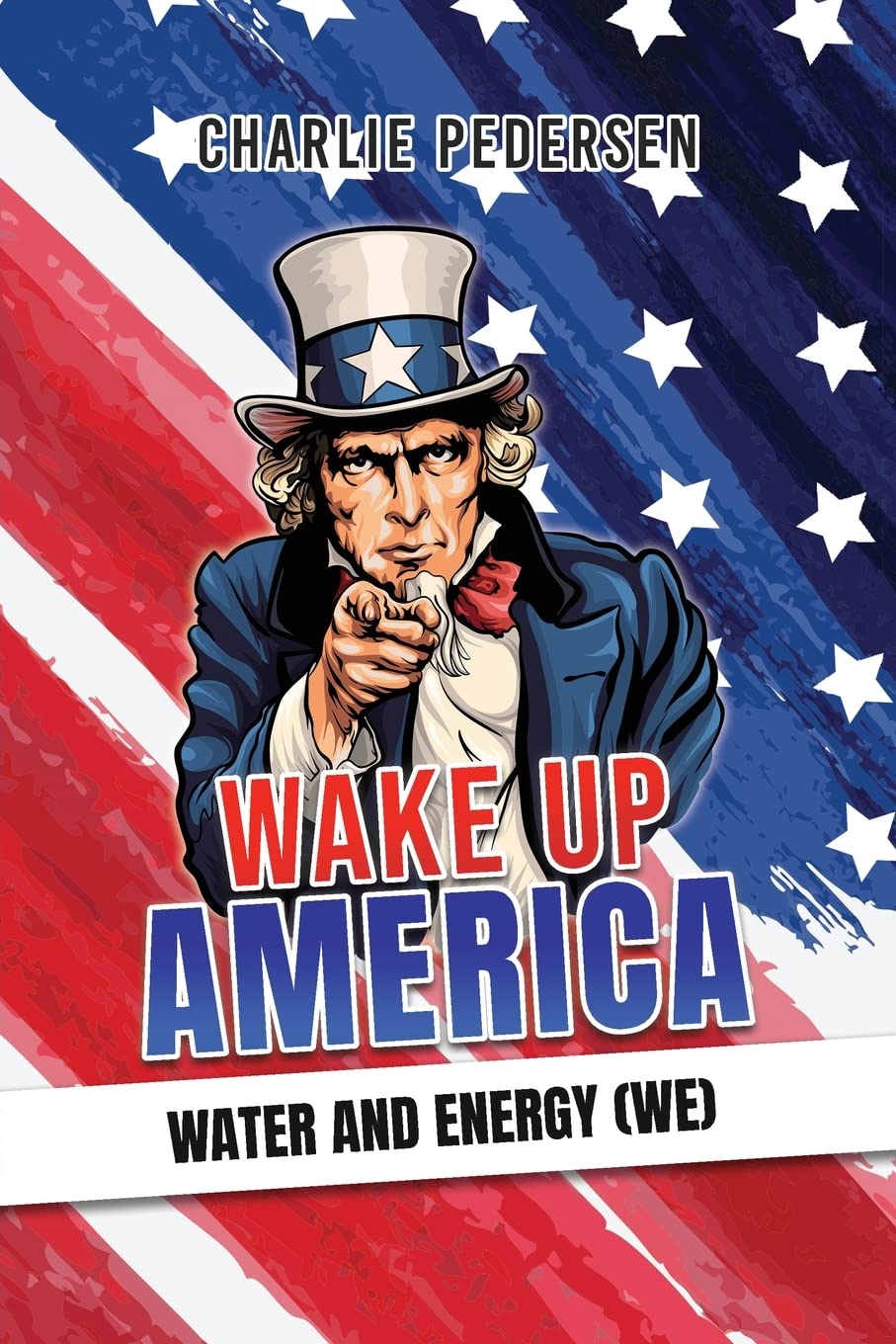 A book that takes readers on a journey across the world to discover how we can move our society towards a new level of positive growth in a peaceful manner while maximizing our diverse world societies.
As we move towards a world with nine billion citizens, it's time for a twenty-first century refresh. The twentieth century was dominated by oil and gas, similar to the nineteenth century's reliance on wood and coal. It's time for a new paradigm, one that embraces all the clean alternatives available to us.
Wake Up America exhaustively investigates the major reality that while we have shifted to a plentiful harvest of clean energy, we now face a water crisis. Unfortunately, our dominant multi-monopoly-based Oil & Gas Cartels are not enabling change. Therefore, government leadership is needed.
The author travels the world and concludes that enabling diverse refueling at the "pump" will allow society to set the direction. Enabling citizens to choose will quickly set direction, and the provision of service station tax credits will pay for itself through enormous tax incentives that fund the oil and gas industry "corporate welfare" payments.
Failure to pursue this direction will result in the loss of the energy leadership we possess to China, India, and Europe. The USA will become a follower nation financially because Asia must solve the problem. Our change will open up the entrepreneurship energy in our people and result in wide open growing markets.
Wake Up America. We are 4.6% of the world population, and the world needs our leadership and participation to avoid the obviously coming recession/depletion we are racing towards. This is the only way to expand our economy and overcome the USA's twenty-one trillion dollar tax deficit.
Charlie Pedersen's Wake Up America – Water and Energy (WE) is a call to action that inspires readers to work together towards a sustainable future. With a comprehensive exploration of the current energy crisis, the book offers practical solutions for moving towards a clean energy future while embracing diversity and maximizing our world's resources.
This book is a must-read for policymakers, energy industry professionals, and anyone concerned about the future of our planet. With a clear and accessible writing style, Charlie Pedersen invites readers to be part of the solution, to wake up and embrace a new era of positive growth and environmental sustainability.
Wake Up America – Water and Energy (WE) is available now on Amazon. Join the conversation and be part of the solution to our energy crisis.
About Author's Tranquility Press
Author's Tranquility Press is a top publicity agency known for delivering innovative solutions designed to help writers across genres to reach a wider audience. The company combines the use of the latest technologies and the expertise and diverse experience of the team to provide quality, relatable content to as many people as possible, irrespective of their location across the globe.
Media Contact
Company Name: Author's Tranquility Press
Contact Person: Patricia Adams, Marketing Supervisor
Email: Send Email
Phone: (866) 411-8655
Address:3800 CAMP CREEK PKWY SW BLDG 1400-116 #1255
City: Atlanta
State: Georgia, 30331
Country: United States
Website: www.authorstranquilitypress.com