The 10 Iron distance in 10 days on 6 Hawaiian Islands journey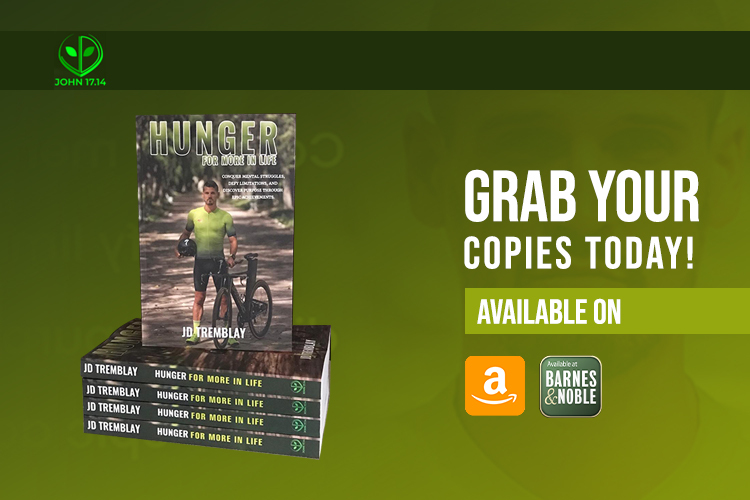 JD's own journey has allowed him to develop an engaging and inspiring narrative for his new book. In "Hunger for More in Life," JD takes readers through his remarkable undertaking of completing the Epicdeca, as well as how he dealt with the struggles that accompanied it. Readers will be able to gain insight into how JD handled the physical and mental strain of being thrown liquid containers and having to take a wheelchair to get to his next flight. He continues by exploring how he handled the physical and mental obstacles he faced throughout the 10-day event, delving into unique strategies for managing stress and exhaustion that are essential when striving for a goal of this magnitude.
In addition, JD offers advice on living a life of purpose and making it through difficult times by focusing on small goals day after day rather than becoming overwhelmed. Not only is the book filled with physical anecdotes from the completion of his Epicdeca challenge but also many fascinating stories from his personal life that shape who he is today, as well as his unwavering dedication to helping others pursue their passions. He also expresses keen insight into topics such as nutrition, recovery, and motivation that help readers understand how they, too, can strive for greatness while learning self-care techniques to keep energy levels up during difficult days.
When he's not racing, JD loves to inspire others as well as work philanthropically to fund races for children who do not have access to sports. By purchasing his book, you can be sure that the money will be used for a beneficial purpose and provide impoverished kids with the chance to pursue their dreams.
Finally, at its heart, "Hunger for More in Life" is about resilience and believing in one's dreams no matter what odds may be stacked against anyone; people will come away from this book with a sense of satisfaction, knowing that nothing is impossible if one stays focused on their goals. This powerful message, combined with JD's incredible journey, will ignite readers' imaginations and motivate them to fight for what they're passionate about, even when times are tough.
To learn more about JD Tremblay's journey and services, visit hunger4more.com. Books will also be available at the 2023 Ironman expo in Texas Woodlands.
Media Contact
Company Name: Osscompeanphoto
Contact Person: Oscar Compean
Email: Send Email
Phone: 1-519-299-6330
Country: United States
Website: Hunger4more.com