Experience the Freedom of Glueless Lace Wigs: Say Goodbye to Sticky Situations
Elfin Hair, a reliable online hair store that provides high-quality human hair wigs, recently launched a revolutionary product line: Glueless Lace Wigs. The innovative design of Glueless Lace Wigs eliminates the use of glue, tape, or other adhesive materials, ensuring a seamless and hassle-free application process. By incorporating adjustable elastic bands and secure combs, these wigs provide a perfect fit for any head size. This guarantees comfort and stability throughout the day. With a range of natural-looking styles, colors, and textures to choose from, users can effortlessly transform their look in minutes.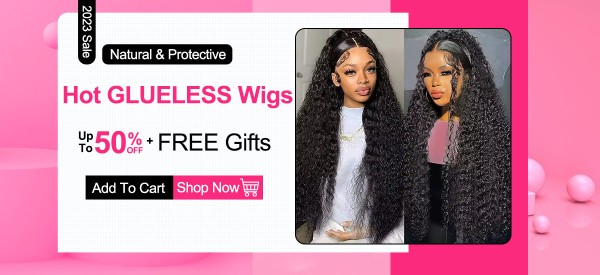 "Our glueless lace wigs are set to transform the way people wear wigs, offering unmatched comfort and style," said the principal of Elfin Hair. "They can be installed without any adhesive or glue. They are simple to wear and incredibly realistic to the naked eye."
Some key benefits of glueless lace wigs include:
Easy Application: No more struggling with messy glues or tapes. The user-friendly and beginner-friendly design of our Glueless Lace Wigs allows for quick and simple application.
Comfortable and Secure: Featuring adjustable elastic bands and built-in combs, these wigs ensure a snug and comfortable fit for worry-free wear.
Natural-Looking Results: Our Glueless Lace Wigs are crafted from skin-melted lace and 100% Remy human hair that offers a seamless blend with your natural tresses.
Versatile Styling Options: Available in a wide range of colors, textures, and lengths, and made of 100% human hair, our Glueless Lace Wigs provide endless opportunities for creative expression.
Damage Prevention: By eliminating the need for adhesives, these wigs protect your natural hair from potential breakage and irritation.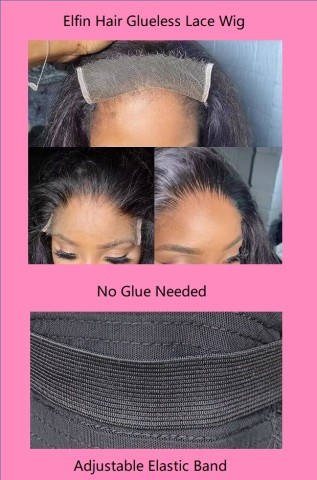 To learn more about Elfin Hair's innovative Glueless Lace Wigs and explore our selection of premium hair products, please visit elfinhair.com or follow our social media:
Facebook: https://www.facebook.com/elfinhair
Instagram: https://www.instagram.com/elfinhair/
Youtube: https://www.youtube.com/user/elfinhair
Pinterest: https://www.pinterest.com/elfinhair/
Don't miss out on the opportunity to upgrade your wig game and say goodbye to sticky situations!
Elfin Hair, a reliable online hair store that always focuses on the trend of the hair and beauty industry, is dedicated to providing customers with top-quality, budget-friendly, and cutting-edge human hair wigs. With a strong focus on innovation and customer satisfaction, Elfin Hair continually pushes the boundaries of wig technology to deliver exceptional results for every user.
For more information, please contact below.
Media Contact
Company Name: ELFIN HAIR
Contact Person: AILSA
Email: Send Email
Country: China
Website: https://www.elfinhair.com/