lumi.art Introduces Revolutionary LED Lights That Redefine String Lights As a True Source of Art
lumi.art is ready to release the LAS-300W/C, a creative and inventive LED string light set that comes with a wireless remote.
Anyang-Si, Gyounggi-Do – MAY 11, 2023 – lumi.art proudly announces that the LAS-300W/C package with a wireless controller is ready to launch. This is a revolutionary product that changes the way we think about and use string lights. The LAS-300W/C package has 300 cool or warm white LEDs that blink on and off on their own, making a unique and mesmerizing pattern of light. Users can easily change the patterns and colors to their liking with a wireless device.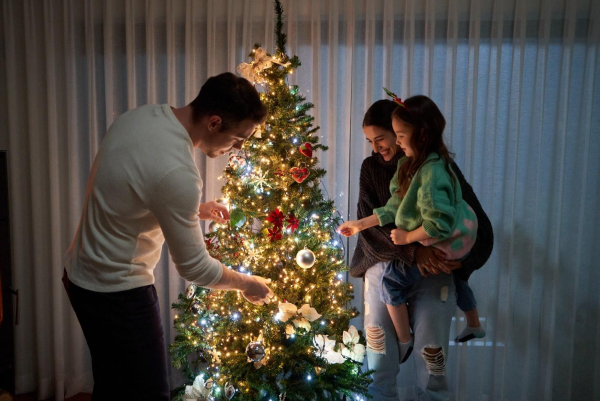 "Our vision is to completely change the way we see and use string lights, The twinkle pattern of string lights has stayed the same for the past 100 years. I think it's finally time to challenge that – from mechanical and monotonous light patterns to a true source of art." – Hyunchul Park, the founder of lumi.art.
Conventional string lights only split up the flicker of its lights so that 100 turn on when the other 100 are off. On the other hand, through their unique sophisticated patented technology, lumi.art was able to embed semiconductor chips in all LEDs, enabling each light bulb to blink individually.
The LAS-300W/C package comes with 3 sets of 100 LED string lights (10m), a USB-type wireless remote, and an instruction manual. The box doesn't come with a power supply, plug, or charger, but users can charge it the same way they charge their smartphones: with a wall charger or portable charger.
lumi.art is dedicated to developing and manufacturing cutting-edge lighting products of the highest possible quality, with the goal of enhancing the lives of consumers by fostering their creative potential and bringing them joy. The LAS-300W/C package is only the first in a line of goods that will change how we think about and use string lights.
lumi.art is dedicated not only to quality and new ideas but also to being environmentally friendly. The business is committed to lowering its overall carbon footprint in every facet of its operations, and it does so by employing environmentally responsible materials and manufacturing techniques.
The LAS-300W/C package will be released soon, and customers can pre-order it now at http://www.lumi.art/contact/ lumi.art is sure that its goods will go above and beyond what customers expect and make them see lights in a new way.
About lumi.art
lumi.art is a business that makes lighting products that are unique and of high quality. The company was started with the goal of changing how we think about and use string lights, turning them from boring mechanical tools into real works of art. lumi.art started 30 years ago when the company's founder had the idea to make each bulb in a string of lights blink. But at the time, the technology needed to make it happen was too expensive. In recent years, the price of semiconductors has gone down to a level where they can be sold commercially. lumi.art filed for a copyright on its technology five years ago and has been improving it ever since.
Media Contact
Company Name: Lumi.art
Contact Person: Peter
Email: Send Email
City: Anyang-Si
State: Gyounggi-Do
Country: South Korea
Website: https://www.lumi.art/