BTCEX Launches $20M Innovation Fund to Support Move Eco-Projects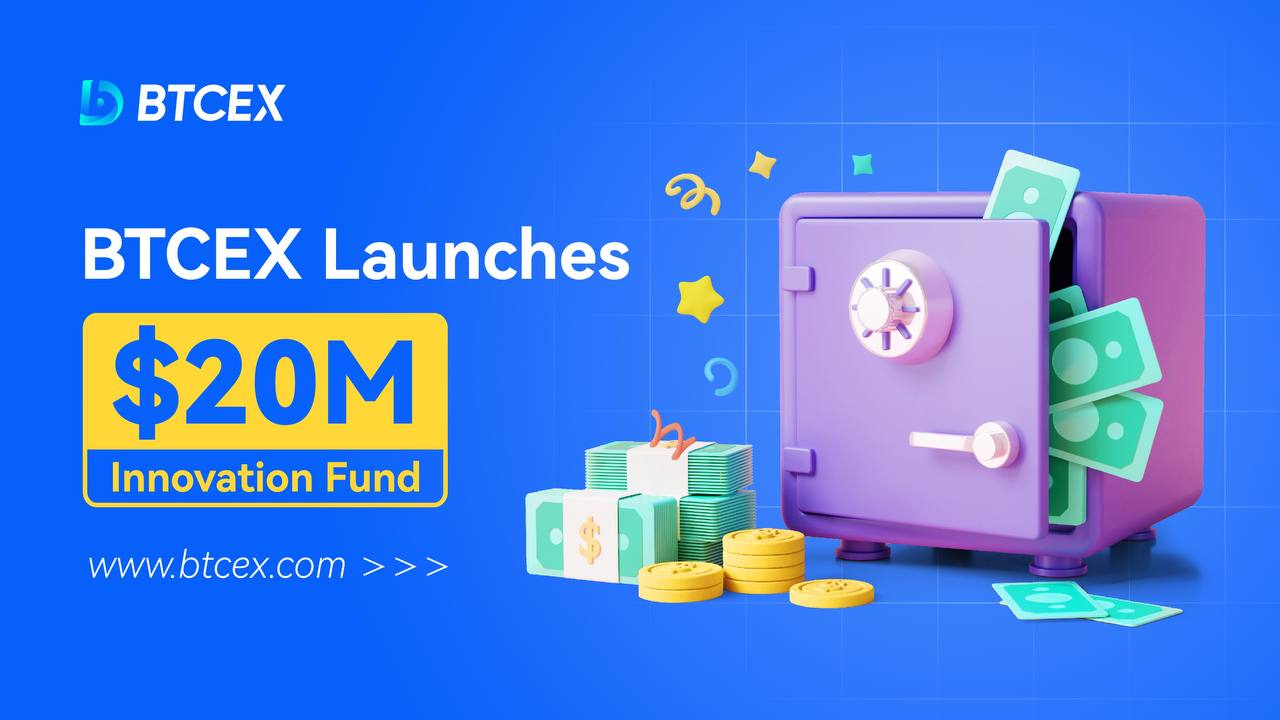 BTCEX, a leading crypto exchange, is proud to unveil its latest initiative – an Innovation Fund with a starting capital of $20 million. The primary objective of the Fund is to invest in outstanding Web3 projects such as Move ecosystem projects that have the potential to solve real-world problems.
BTCEX recognizes the power and potential of Web3 and strives to encourage a positive attitude towards the digital currency economy while supporting the development of Web3. The first batch of projects that will receive support from the BTCEX Innovation Fund includes Move ecosystem projects, especially Aptos and Sui ecosystem projects.
BTCEX CEO William emphasized the importance of supporting promising projects to drive impactful developments in the rapidly evolving Web3 space. He stated, "As the Web3 space expands at an unprecedented rate, it's crucial to support those promising projects that can make a global impact. Our Innovation Fund is dedicated to identifying projects that have the greatest potential for impact."
The BTCEX Innovation Fund aims to be a reliable partner for projects that strive to advance the development of the Web3 environment and address real-world issues. "We have chosen to initially support Aptos and Sui eco projects because they have the potential to solve real issues and make a genuine impact. The growth of the launched and new projects on these two ecosystems is evident." The Aptos ecosystem has facilitated over 270 new and launched projects, such as decentralized exchanges, lending protocols, and liquid staking. Meanwhile, the Sui ecosystem has over 240 projects, covering fields such as Defi, Dex, GameFi, Wallet, and more.
The BTCEX Innovation Fund is more than just an investment opportunity. "As a show of our unwavering support, we are pleased to offer a range of critical services, including listing, liquidity, Launchpad, staking, and more, all available through our platform. With these resources at their disposal, we are confident that the projects we back will thrive, succeed, and ultimately make a positive impact on the world," affirmed William.
About BTCEX
BTCEX is a professional crypto trading platform established in 2021, offering top-level liquidity and user experience. Registered in Seychelles, BTCEX has over 130 team members from 13 countries and obtained key licenses in countries such as the United States, Canada, Lithuania, and Estonia. Now the registered users of BTCEX have exceeded 3 million, with daily active users of more than 60,000 and trading users of more than 20,000.
Trade in Futures, Make the Future. The platform believes in the potential of cryptocurrency trading and is committed to providing a secure and user-friendly environment for all traders, regardless of their level of experience.
Disclaimer: This press release may contain forward-looking statements. Forward-looking statements describe future expectations, plans, results, or strategies (including product offerings, regulatory plans and business plans) and may change without notice. You are cautioned that such statements are subject to a multitude of risks and uncertainties that could cause future circumstances, events, or results to differ materially from those projected in the forward-looking statements, including the risks that actual results may differ materially from those projected in the forward-looking statements.
Media Contact
Company Name: BTCEX
Contact Person: Nikki
Email: Send Email
Country: Canada
Website: https://www.btcex.com/